PressIt® Photo Magenta Cleaning Cartridge for BCI-3ePM (CCPM03)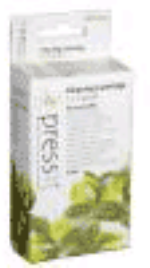 price:
product discontinued
Find the right Pressit cartridges for your printer with our product finder.
Description
The Pressit CCPM03 is a compatible replacement version of the Canon BCI-3EPM. It provides high-quality prints at a lower cost of £2.69 inc VAT. In comparison, the Canon-original BCI-3EPM costs £4.88 inc VAT. That means a saving of 45% with the Pressit CCPM03!
Popular CCPM03-Related Products
The following items are often purchased at the same time as the CCPM03:
Sorry - no CCPM03-related products found.
Technical Details
Part Number:

CCPM03

Manufacturer:

Pressit

Product Type:

InkJet Cleaning Cartridges
Original BCI-3EPM Cartridge
The following cartridge is the brand-new, OEM, Canon-original equivalent to the CCPM03 cartridge. It is the original Canon cartridge that was designed to work in your printer to deliver highest-quality results: